Christmas Light Installation In Plymouth, MN
Our clients elementary aged children wanted rainbow lights on their new Plymouth home and were they ever excited! We celebrated the completion of the project by having a countdown in the front yard just like in National Lampoon's Christmas Vacation movie. From the right angle, you could see the 300 LED lights twinkle from blocks away.
Lighting up your home is about making memories for your kids, grandkids, neighbors, and even your in-law's. Soon, your all your neighbors will join in the Christmas spirit and decorate their homes with GreenLine's professional lighting services. If you would like to have your home to sparkle like this one at Christmas time then call GreenLine Home Washing.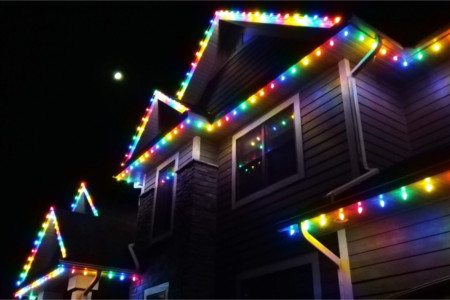 Christmas Light Installation Gallery