About us
About GreenLine Home Washing – Your Trusted Minneapolis Pressure Washer
GreenLine Home Washing brings over a decade of experience and a dedication to exceptional service, ensuring a pristine and revitalized exterior for homes and businesses across the Minneapolis area.
Mike Conrad founded GreenLine Home Washing after 13 years in residential sales with Pella Windows. Originally window cleaning, GreenLine now offers full exterior power washing and Christmas lighting in Minneapolis and nearby areas. Their services cover various cleaning needs, including roof and house soft washing, deck and patio cleaning, window cleaning, gutter cleaning, Christmas lighting, and more. If it's dirty, they'll clean it!
Like many small businesses, GreenLine started by accident. Mike's clients had been asking him for years for recommendations for professional window cleaning services but he never knew whom or where to send them. Would these companies give attention to quality and detail? Additionally, would his clients feel safe with a random company around their kids, pets, and possessions? Consequently, the writing was on the wall; therefore, Mike decided to build a company to service them.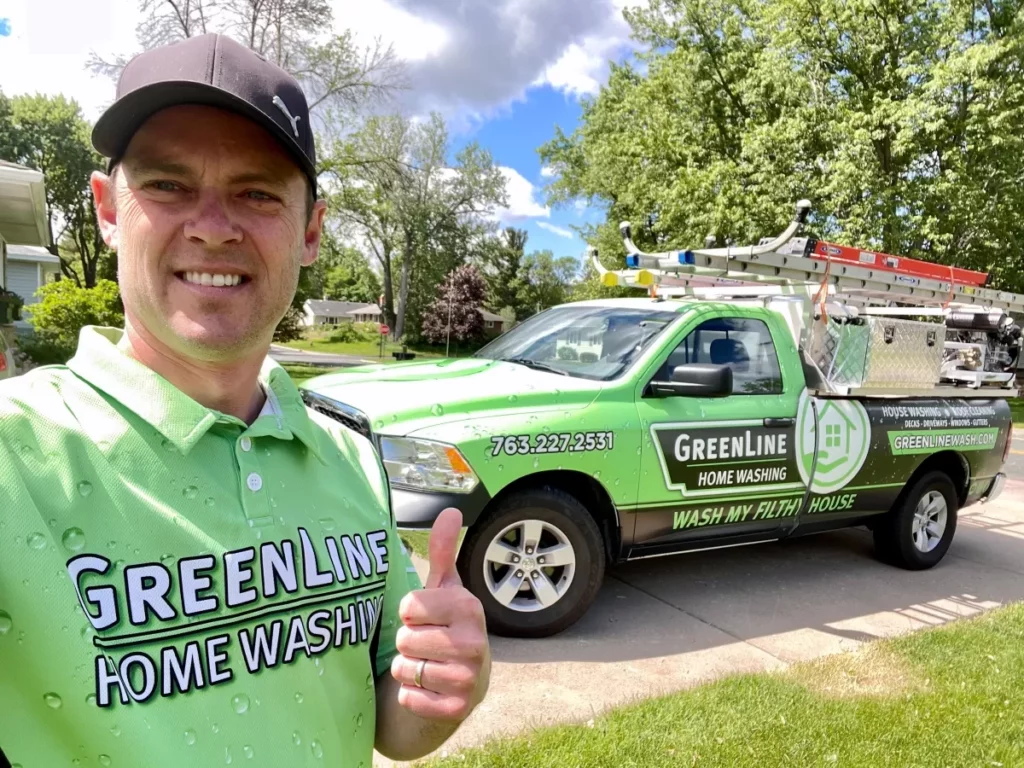 Mike took his 13 year home service experience to the next level when he created GreenLine. He has worked with over 4000 clients and has seen every style of home imaginable. He has worked with busy parents, grandparents, doctors, plumbers, 1st-time home buyers, architects, real estate agents, etc. You can trust that GreenLine Home Washing has the experience to make it into a world-class customer focused exterior cleaning company!