services
Light Up The Exterior Of Your Twin Cities Home with Professional Christmas Light Installation
The holiday season is quickly approaching. If you want to show your holiday spirit with Christmas lights in the Minneapolis or St. Paul area, then choose the professionals at GreenLine Home Washing. Our company offers more than just pressure washing services; we also offer professional Christmas light installation.
Stress-Free Holidays: Let GreenLine Handle the Lightwork
Expert Christmas Lightning Installations
Capture your dream Christmas lights and let GreenLine bring them to life. From rainbow LEDs to elegantly wrapped trees, our experts create stunning displays on your residential or commercial property. In the Twin Cities' magical winter backdrop, we make sure your home stands out, even on snowy nights. Unsure about your vision? We'll craft ideas from scratch, relieving design pressure. Once set, our pros ensure flawless custom fitting, illuminating your home with festive flair. Illuminate the season with us – your holiday home will shine with neighborhood-envied splendor.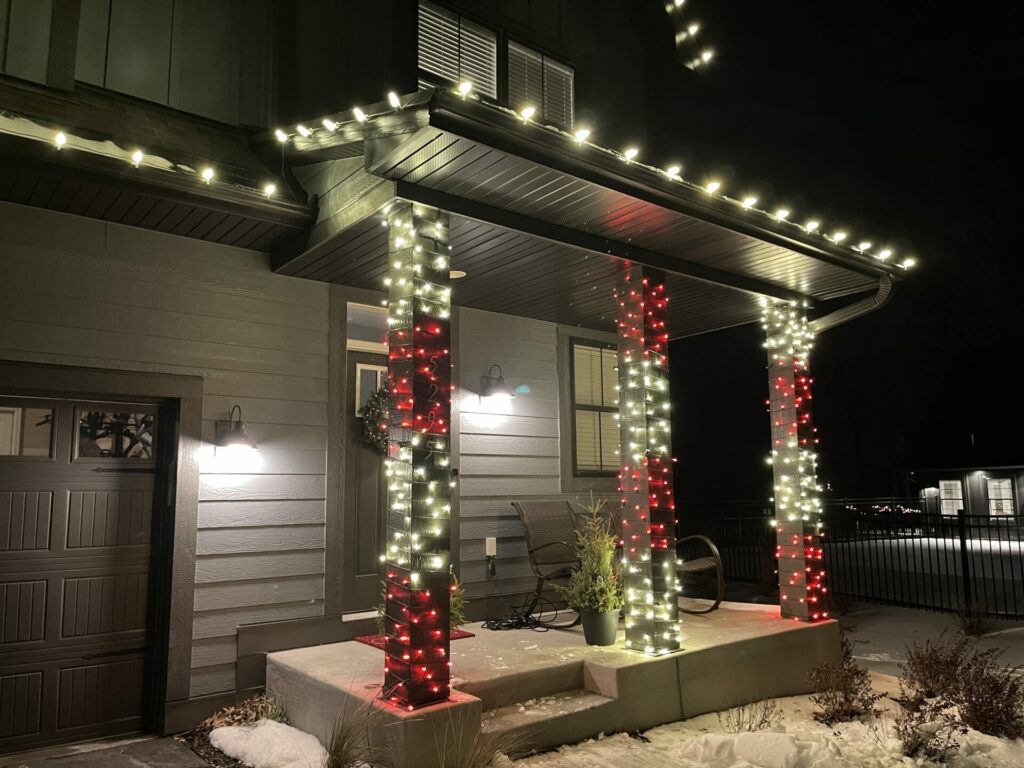 Christmas Light Installation
At Greenline Christmas Lights, we take care of every step, starting with the installation. With our high-quality Christmas light installation in Twin Cities MN, you don't have to worry about your home being damaged as our highly trained team members are experts at putting up lights with zero damage or disturbance.



Christmas Light Maintenance
While it's not common, there may be times during the holidays where you have a problem with a bulb. Perhaps it is damaged, blown, or flickering. To ensure you have a completely hassle-free Christmas, we'll come out straight away and fix any issues free of charge. You can be certain that your home will be the most festive and most beautiful in your neighborhood with our lights.
Christmas Light Removal
The second biggest stress that homeowners have to contend with after the installation is the removal. However, our comprehensive Christmas light installation in Twin Cities MN ensures you never have to lift a finger. Just like with the installation, our professional team comes and carefully removes the lights after the holidays are over and stores them in the off-season. We guarantee to leave your home looking exactly as it was before.
Book Your holiday Magic Today!
The joy of the holiday season starts with the flicker of a light. Transform your home into a captivating spectacle with GreenLine Christmas light installation services. Let us kindle the warmth and wonder of Christmas in your heart and in the hearts of all who pass by.