services
Keep Your Minneapolis Deck Clean with Professional Deck Cleaning
If your Minneapolis deck is succumbing to the darkening effects of algae or grime, then let GreenLine Home Washing restore its surface to its former pristine condition with professional deck cleaning.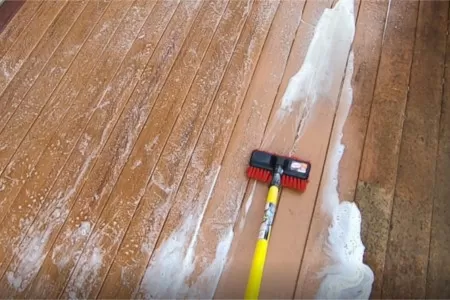 Bring Your Deck back to Life with GreenLine's Deck Cleaning Service
Our proficient pressure washing team is dedicated to rejuvenating your deck back to its original color with the use of environmentally responsible and highly efficient cleaning techniques. Employing a delicate soft washing methodology, our experts ensure that both wood and composite materials remain unscathed, safeguarding their structural integrity.
GreenLine Home Washing's Deck Cleaning Methods
Experience the difference with our professional deck cleaning service, specially designed to eliminate algae and grime. GreenLine's approach is both effective and cautious, employing low-pressure washing techniques to ensure your deck's surface remains unharmed. Our skilled experts utilize the same gentle method utilized in our acclaimed roof cleaning services, applying a perfectly balanced solution of algaecides and surfactants. Not only will this leave your deck spotless, but it will also deter organic regrowth, ensuring a longer-lasting, pristine appearance.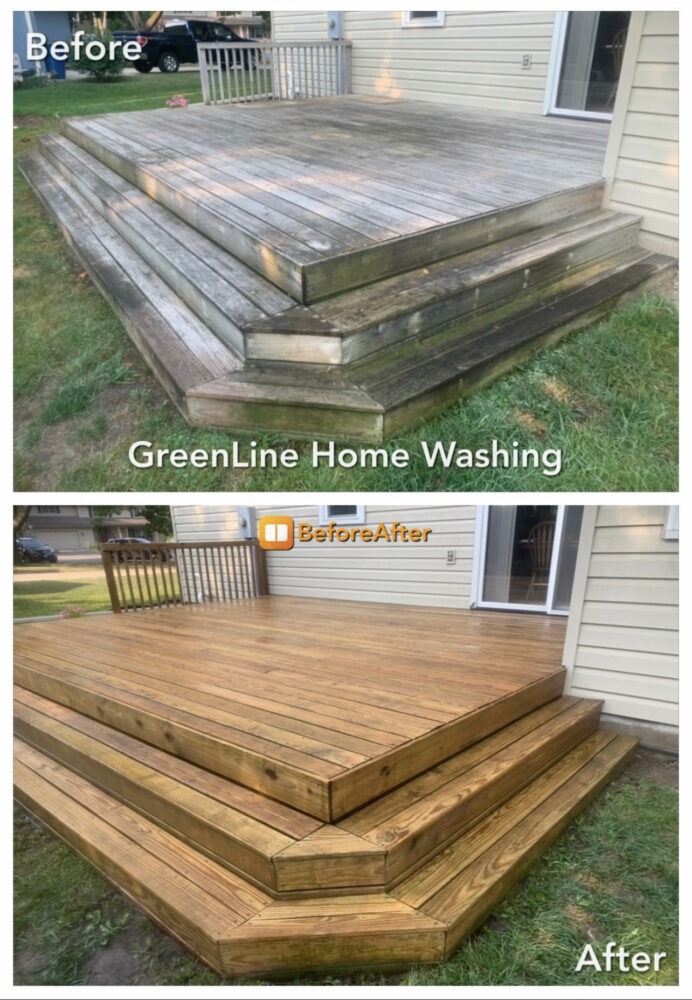 Know When to Have Your Deck Cleaned
Constantly subjected to nature's harsh elements – from scorching sun to relentless rain and humidity – your deck weathers the storm of daily life. But when should you entrust the care of your deck to the professionals? When is the right moment to seek expert deck cleaning services?
Keep your Minneapolis home's deck free of algae and grime with professional deck cleaning.
Our Services
Professional Pressure Washing Services
GreenLine Home Washing offers a wide range of services, including pressure washing, soft washing, roof and gutter cleaning, and eco-friendly exterior cleaning solutions, delivering outstanding results for homes and businesses across the Twin Cities.
Elevate Your Outdoor Space with Professional Deck Cleaning!
Elevate your home's outdoor space to new heights of beauty and cleanliness. Our professional deck cleaning services are tailored to rejuvenate your deck, ridding it of algae, grime, and the wear of everyday use. Experience the transformative power of a pristine deck that enhances your property's aesthetics and your outdoor enjoyment. Contact us now to schedule your expert deck cleaning service and rediscover the true potential of your outdoor living.