services
High Quality Pressure Washing for Parking Garages
Entering a dingy and dirty parking garage can leave a negative first impression on visitors and tenants. GreenLine Home Washing's top-notch Parking Garage Cleaning Service provides a thorough and eco-friendly cleaning solution that will transform your parking garage into a spotless and inviting space. With our commitment to cleanliness, we're the perfect choice for property managers, business owners, and facility operators who want to maintain a pristine environment.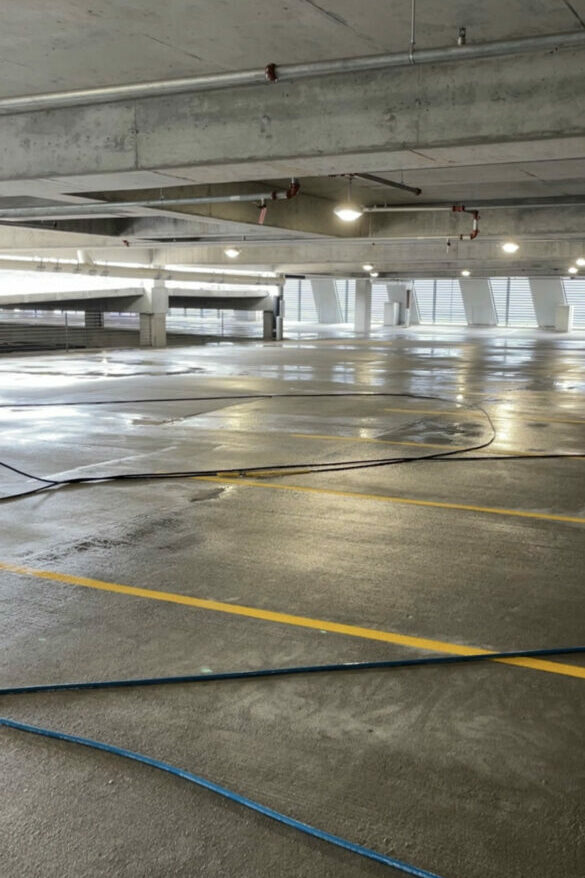 Why Choose GreenLine for Parking Garage Pressure Washing
GreenLine Home Washing is the top choice for effective parking garage pressure washing services. Our experienced technicians utilize state-of-the-art equipment to deep clean your parking structure, removing years of built-up dirt, grime, oil, and contaminants. Our powerful pressure washers successfully eliminate stains without damaging concrete surfaces. We pay close attention to all corners, crevices, walls, and ceilings to leave your garage looking brand new. With affordable pricing and results that speak for themselves, GreenLine is clearly the best option for renewing your parking garage. Contact us today to schedule an estimate!
Our Parking Garage Cleaning Service
Deep Power Washing: Our state-of-the-art power washing technology blasts away built-up grime, oil stains, gum, and dirt, leaving your parking garage's surfaces gleaming and revitalized.
Oil Stain Removal: Unsightly oil stains are no match for our expert cleaning team. We use specialized techniques and eco-friendly detergents to eliminate even the toughest oil residues, restoring your garage's appearance.
Graffiti Removal: Graffiti can make your parking garage appear unkempt and unwelcoming. Our skilled technicians can swiftly and efficiently remove graffiti, restoring the clean and professional image you desire.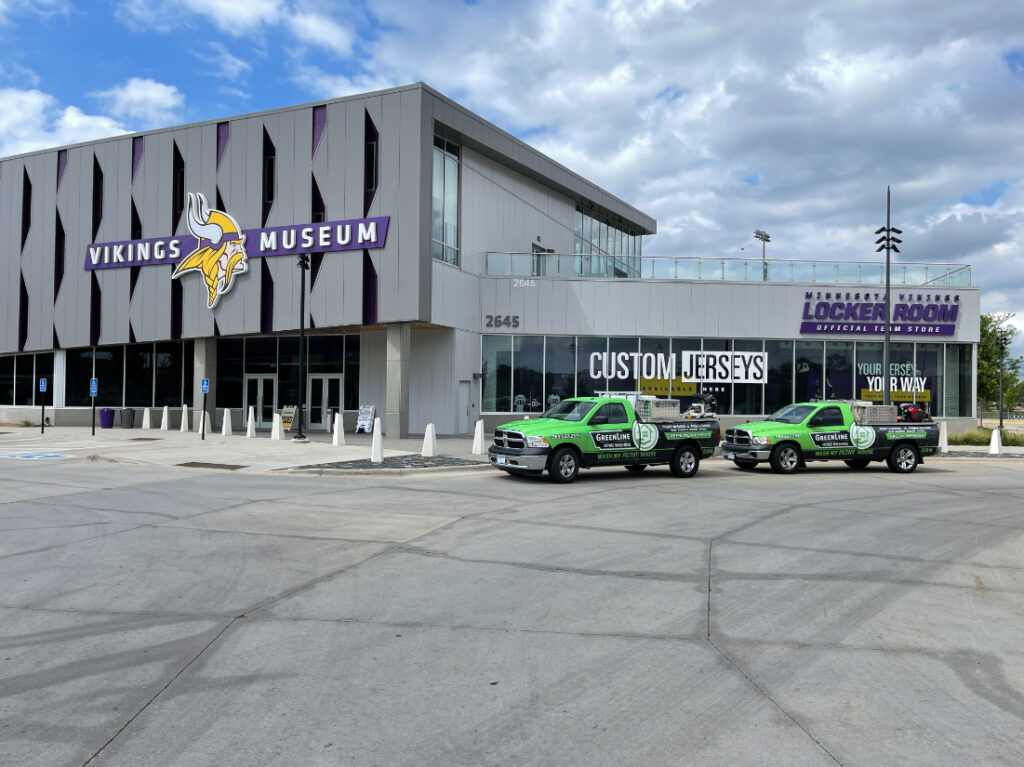 Professional Cleaning for Parking Structures
At GreenLine Home Washing, we've built a reputation for quality service and exceptional results. Let us put that reputation to work for you. Our parking garage cleaning service helps you maintain a sanitary, safe, welcoming environment for your patrons.
Expertise: With years of experience in the cleaning industry, our professionals have honed their skills to deliver exceptional results every time.
Cutting-Edge Technology: We invest in the latest cleaning equipment and technology, ensuring a thorough and efficient cleaning process that saves you time and money.
Customized Solutions: We understand that every parking garage is unique. Our team tailors our cleaning approach to address your specific needs, providing a personalized service you can trust.
Customer Satisfaction: We take pride in our commitment to customer satisfaction. Your happiness is our priority, and we won't rest until your parking garage shines as a testament to our quality service.
Competitive Pricing: Quality cleaning shouldn't break the bank. We offer competitive pricing packages that fit your budget without compromising on the caliber of our work.
Proud to Serve These Clients And Many More
Contact Us Today for A cleaner Parking Garage
Don't let a dirty parking garage leave a negative impression on visitors and tenants. Elevate your property's appearance with GreenLine Home Washing's professional Parking Garage Cleaning Service. Contact us today to schedule a consultation and receive a personalized quote. Let us help you create a cleaner, greener, and more inviting parking environment for all.
Experience the power of cleanliness with GreenLine Home Washing's Parking Garage Cleaning Service. Contact us now to get started!