services
Commercial Pressure Washing in Minneapolis
Welcome to GreenLine Home Washing, your source for top-tier commercial pressure washing in Minneapolis. As the leading experts in the field, we've dedicated ourselves to perfecting the art of rejuvenating commercial properties across the city.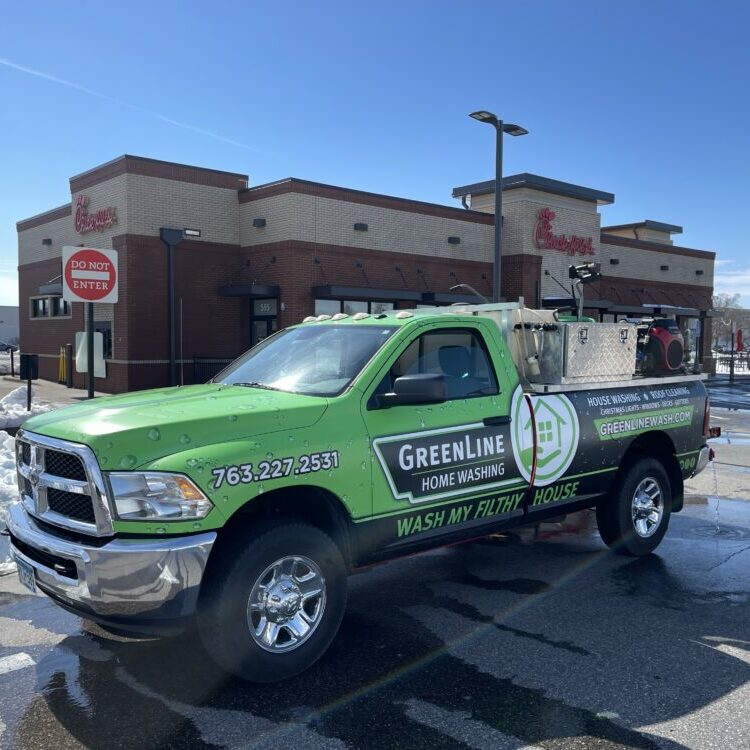 Why Choose GreenLine for Your Business Power Washing Needs?
Exterior Surface Cleaning For Businesses
GreenLine Home Washing is the premier provider of pressure washing services in Minneapolis and its neighboring regions. Our expertise in exterior surface cleaning is designed not only to enhance the visual appeal of your business but also to extend the durability and efficiency of your exterior surfaces. Whether your property is marred by unsightly sidewalk stains, graffiti, or organic growths such as mold and mildew, we've got you covered. Surfaces tainted with algae, mold, or mildew can become slippery hazards. Choose us to give your business exterior the cleanliness and care it deserves.
GreenLine's Commitment to Excellence
At GreenLine Home Washing, our commitment to excellence is not just a tagline; it's the ethos that shapes every facet of our services, especially when it comes to commercial pressure washing. We recognize that every business is unique, with specific needs and challenges. Instead of offering a one-size-fits-all solution, we consult closely with business owners to understand their objectives, assess the property, and provide solutions that yield optimal results.
With GreenLine's unparalleled commitment to excellence in commercial pressure washing, you're not just getting a cleaning service; you're investing in the face of your business. Make the decision that countless other business owners have made and trust GreenLine Home Washing for a brighter, cleaner future for your commercial property.
Proud to Serve These Clients And Many More
Our Services
Revolutionizing Exteriors: Our Pressure Washing Approach
At GreenLine Home Washing, we don't just clean – we transform. Our process combines cutting-edge technology with tried-and-true techniques, ensuring every square inch of your commercial property gleams and impresses. Check out the other services we offer below.
Let Us Transform Your Property's Exterior!
Ready to rejuvenate your Minneapolis business exterior? Contact GreenLine Home Washing today for a consultation and discover why we're the best commercial pressure washing service in the area!