Get Your House Washing Project Done
Your home is one of the most important investments you'll make — perhaps THE most important investment you'll make. So, you need to take care to give your home the best care that you can. By taking meticulous care of your home, you can be sure it will remain in the best condition and be able to fully provide several essential qualities:
Some of the best care you can get for your Minneapolis home in order to maintain those qualities is a professional house washing. This service will knock away months and even years of dirty buildup, helping to keep your home standing strong and looking great. Get routine house washing work done, by calling GreenLine Home Washing today!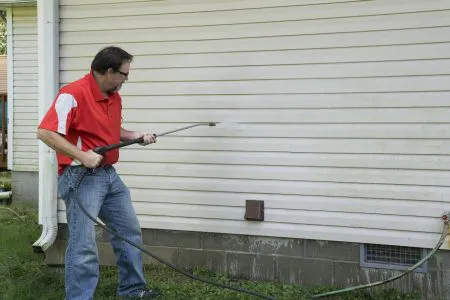 Better Curb Appeal
At some point, you may want to put your home back on the market. Should that time come, you'll want to make sure your home boasts plenty of curb appeal. After all, curb appeal is that quality that helps you attract plenty of interested buyers so that you can get your home sold quickly. A great way to get the best curb appeal in no time is to get a house washing.
Higher Resale Value
When you decide it's time to sell your home, you'll want to keep one key thing in mind: your home's resale value. You'll want to get plenty of value out of it when you decide to sell, of course, and if you're looking for ways to increase its value, you need to consider getting a house washing. With a clean exterior, your home will be able to fetch the highest possible price.
Safety
Of course, most of us won't be looking into selling our homes — at least not at any point very soon. So, it's important that we focus on maintaining a safe home in the meantime. How can you add safety to your home? Easy: by getting routine house washing work. This work will keep you and your loved ones safe in the following ways:
Removal of harmful molds
Maintained home exterior
Prevention of wood rot
Call Our Minneapolis Pros for Your House Washing Needs
See your home in a new light with house washing services handled by an experienced pressure washing company. In the Minneapolis area, that company should be GreenLine Home Washing. We will provide quick work and thorough results that will get your home looking its best so that it can offer all of these qualities to the fullest.