Enjoy Some Great Safety Benefits of a Professional Deck Cleaning
Your home should be the most enjoyable place for you to return to day after day. Are you looking for ways to make your home every bit as enjoyable as can be? If you are, why not consider getting a deck added on to it. After all, a deck has many great qualities that you'll enjoy. Just a few of these qualities include the following:
Better curb appeal
Higher resale value
Better relaxation at home
Of course, to enjoy your Minneapolis deck to the fullest, you need to ensure it remains as safe as can be. To keep your deck in the safest condition, you need to invest in routine deck cleaning work. This work will keep your deck looking beautiful while also keeping it a safe place for you to spend your time on by providing a number of great benefits: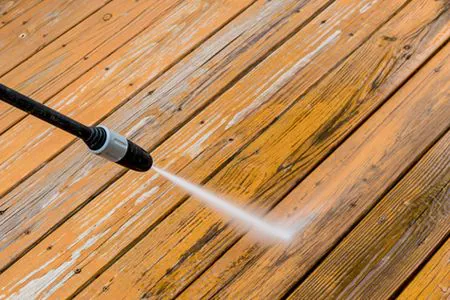 Slip-Resistance
A deck should be the most relaxing place for you to spend your downtime on. Of course, you won't be able to relax very much if your deck is slick with algae and other such growths. You need to get those slick growths removed thoroughly. For a thorough removal, get a professional deck cleaning.
Removal of Harmful Growths
Algae and similar growths we listed above can do more than make your deck slippery. They can also affect your overall health. You might experience headaches, respiratory issues, and other problems. So, to ensure you feel your best while on or around your deck, you need to get a deck cleaning that will remove many harmful growths:
More Reliable Deck Structure
Your safety on your deck can be affected by more than unhealthy growths. It can also be affected when your deck's structures weaken. This issue can leave you with an unsteady deck, and in time, you could sustain a serious injury as your deck begins to break. Fortunately, you can maintain its condition by getting it cleaned on a routine basis.
Call Our Minneapolis Team for Your Deck Cleaning
To fully enjoy the safety benefits that a deck cleaning can offer, you need to have this work handled by an experienced pressure washing company. In the Minneapolis area, that company should be GreenLine Home Washing. We'll provide quick work and quality results that will have you enjoying these safety benefits to the fullest.