Deck Cleaning Project In Woodbury, MN
Our clients have a deck on the north side of their home with a large tree canopy covering above. Unfortunately, their AZEK deck never had a chance to dry from the sun properly. We utilized the best biodegradable deck cleaning solutions to take their deck from FILTHY dirty to completely clean!
Check out the before and after photos and video. If you need a professional for deck cleaning at your home, give GreenLine Home Washing a call.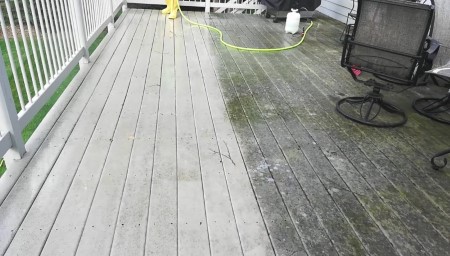 Check Out Our Deck Cleaning Process Photos