Roof Cleaning Maple Grove, MN
GreenLine Home Washing completed a roof cleaning project in Maple Grove, MN. We saved the owner thousands by cleaning the roof when the homeowner thought they needed to replace the roof before putting their house up for sale.
This homeowner was putting their home on the market and reached out to GreenLine Home Washing after being referred by a roofing contractor. The homeowner thought black streaks meant it was time for a new roof. All it needed was a fresh cleaning! We met with the homeowner and cleaned the roof in three hours, bringing it back to its original color.
GreenLine Home Washing removed the mold from the roof using a biodegradable blend of roof cleaning detergents. We thoroughly rinsed off all the plants and grass surround the perimeter of the home after cleaning the mold.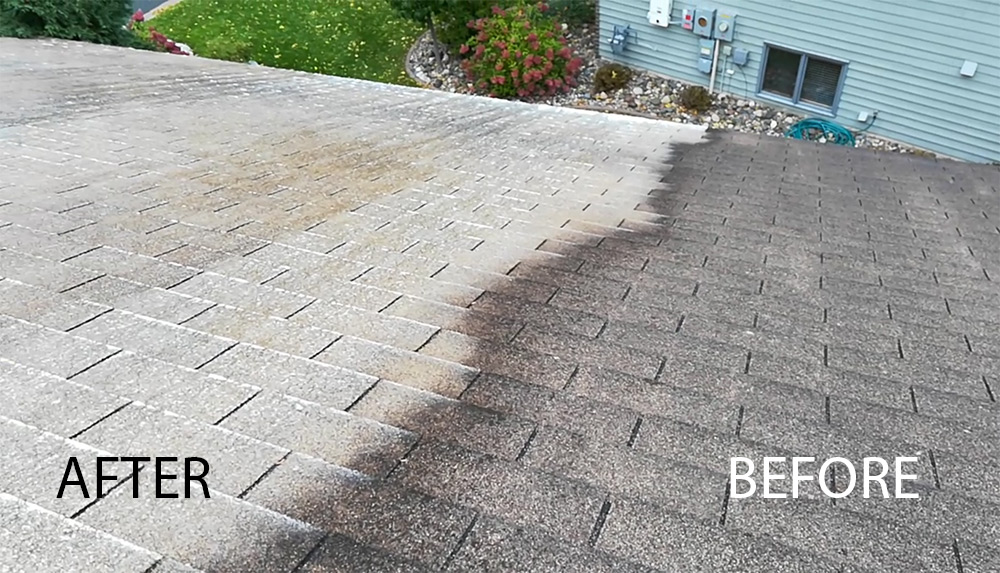 Roof Cleaning Process Photos