Driveway Pressure Washing In St Paul, MN
Getting your oil changed should be a 20 minute experience. This client had a 20 minute oil change but their technician forgot to tighten the oil filter and oil leaked all over their concrete driveway. Not just in one spot, but in many spots over the span of a few weeks. So glad our clients called our pressure washing pros in to fix the driveway.
We started the project by soaking the oil spots with our special oil penetrating soap and then giving the driveway a nice concrete cleaning and rinse. Driveway looks like new again!
Our complete line of services include:
Window Cleaning
Roof Cleaning
House Washing
Concrete Cleaning
Fence and Deck Restoration
Gutter Cleaning
Christmas Light Decorating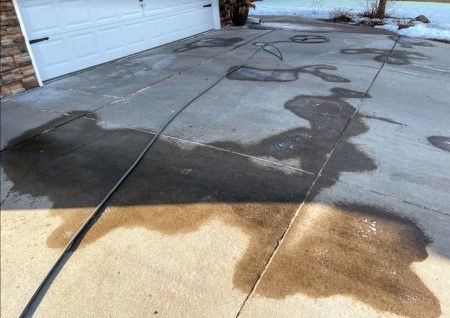 Driveway Cleaning Gallery