services
Trust the Exterior of Your Home to A Minneapolis Power Washing Company
Protecting your Minneapolis home's exterior is easy when you choose our experienced power washing company. Our skilled power washing specialists use a soft wash technique on homes with wood, stucco, composite, cement board, and vinyl that is safe and effective and won't damage any of your home's exterior surfaces.
Revitalize Your Home's Appearance with Professional Power Washing
At GreenLine Home Washing, we recognize that your home represents more than just a physical space – it is a reflection of your personality, taste, and sense of pride. With our expert soft washing services, we go beyond surface-level cleaning to restore the beauty and integrity of your home's exterior. Our team of dedicated professionals is committed to delivering exceptional results, using cutting-edge techniques and eco-friendly practices that ensure your property remains stunning and well-maintained.
Elevate Your Property with Expert Power Washing
When it comes to selecting the ideal power washing service, making an informed choice is paramount. Our thorough understanding of pressure washing intricacies allows us to offer tailored solutions that cater to your specific needs. We take pride in utilizing cutting-edge equipment and environmentally-friendly detergents, ensuring a thorough and gentle cleansing process that revitalizes surfaces while preserving their integrity. With a team of seasoned professionals, we bring expertise, reliability, and a commitment to excellence to every project. Trust us to guide you through the process, delivering exceptional results that enhance your property's appeal and prolong its longevity.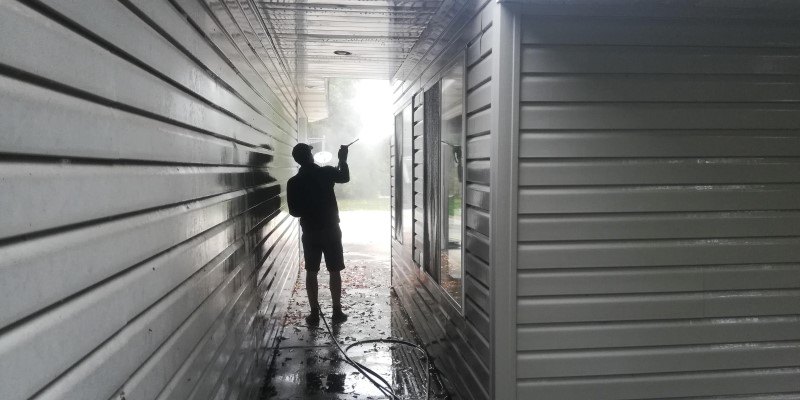 Safety Benefits of Power Washing
Aside from aesthetic reasons, there are health and safety considerations that can be addressed by professional power washing:
As the leading power washing company in Minneapolis, we prioritize both the appearance and safety of your home's exterior. Our soft washing technique not only rejuvenates surfaces but also extends their longevity while removing hazards. Trust us to eliminate stubborn stains and organic growth, ensuring your home looks its best and remains secure.
For professional power washing in the Minneapolis area, contact the experts at GreenLine Home Washing today!
Our Services
Professional Power Washing Services
GreenLine Home Washing offers a wide range of services, including power washing, soft washing, roof and gutter cleaning, and eco-friendly exterior cleaning solutions, delivering outstanding results for homes and businesses across the Twin Cities.
Transform Your Home Today with GreenLine Home Washing!
Eliminate stains and algae with GreenLine Home Washing's power washing. Rejuvenate your property's curb appeal and value. Contact us today to schedule a consultation. Your journey to a cleaner, more beautiful home begins here!