services
Pressure Washing Services in St. Paul, MN, That You Can Trust
If your St. Paul area home is looking far less than its best, you may want to look into getting professional pressure washing work done. For quality results, leave that work in the hands of the dependable pros at GreenLine Home Washing. Our experienced pressure washing team offers all the services that your home could ever need to continue looking beautiful and new:
House washing
Gutter cleaning
Roof cleaning
And more!
Call Us for All Your House Washing Needs
A beautiful home is one that you'll look forward to returning to every single day. Better still, your home will boast tons of curb appeal and enjoy the highest resale value. Of course, all of these qualities are bound to suffer as your home's exterior becomes blemished with unsightly dirt and algae growths.
Though you can't do much to stop those blemishes from developing, you can have them removed quickly and completely. How so? Easy: by calling our St. Paul team for our house washing service. In no time, your home will look its best and you'll be enjoying all the great qualities it has to offer.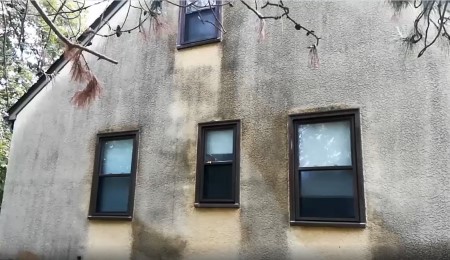 Protect Your St. Paul Home with Our Gutter Cleaning Services
Well-functioning gutters make for a beautiful, protected home. Of course, your gutters' functionality is bound to suffer over time as they become clogged and dirty. Fortunately, you can have this problem undone in no time by opting to get a professional gutter cleaning from our St. Paul team. With this service, we'll ensure your gutters will help to keep your home protected from numerous issues:
Mold growth
Water damage
Foundational cracks
Soft Wash Services to Keep Your Roof Looking Great
If your roof were to go to pot, your entire home would follow suit. After all, your roof goes a long way to keep your home looking its best. What's more, it provides structural support for your home and protection for you and your loved ones. Since your roof provides qualities that are vital for your home, you need to give it the best care you can.
Just what kind of care should that be? Simple: routine roof cleaning services. While this work alone won't keep your roof standing strong, it will go a long way to ensure your St. Paul home's roof always looks its best. This service will also remove harmful algae growths from your roof, making it a great investment for your roof's functionality as well as beauty.