services
GreenLine Home Washing: Woodbury's Leader In Pressure Washing
Your Woodbury home deserves the best care that you can get for it, and some of the best care around is quality pressure washing services. If you're in the market for these services in the area, you need to call the pros at GreenLine Home Washing. We provide all the pressure washing work you should ever need to keep your home looking great:
House washing
Gutter cleaning
Roof cleaning
And more!
Your Dependable House Washing Pros in Woodbury
Your house should always look its best so that you can have a beautiful piece of property for neighbors and onlookers to appreciate. More practically speaking, your home should look great if you ever intend to sell it. A beautiful home is bound to boast plenty of curb appeal and property value — essential qualities when selling a home.
If your home's exterior is covered in months or even years of dirt and grime — well, you can kiss your curb appeal and property value goodbye. Should this be the state of your home, you need to call our Woodbury team for a professional house cleaning today. We'll work quickly to get your home cleaned up and market-ready once more!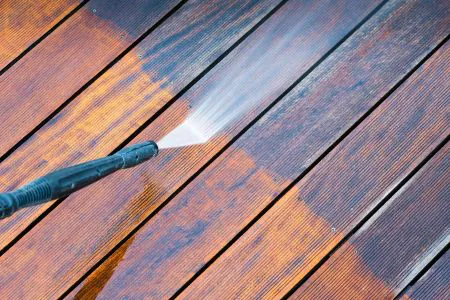 Enjoy a Professional Gutter Cleaning and Its Many Great Benefits
Your gutters perform a vital service of not only keeping your Woodbury home looking great but also protecting it from numerous problems that excess rainfall can cause. Of course, your gutters won't be able to perform these services if they become dirty and clogged. So, you need to make it a point to get our gutter cleaning work on a routine basis to keep your home protected from the following issues:
Mold growth
Water damage
Foundational cracks
Roof Cleaning Services to Keep Your Woodbury Home Standing Strong

Undoubtedly, one of the most critical components of your home is its roof. Not only does it contribute significantly to your home's aesthetics and curb appeal, but it also serves as a vital shield against the elements, ensuring the safety and comfort of your family. Additionally, it provides crucial structural support for your entire home.
To ensure the continued beauty and functionality of your roof, it's imperative to provide it with consistent, high-quality care over the years. One of the most effective ways to achieve this is by enlisting the services of professional roof cleaning experts. If you're in Woodbury and seeking to revitalize your roof's condition, don't hesitate to reach out to our team today. We're here to ensure your roof receives the care it deserves.
Recent Cleaning Projects In Woodbury