services
GreenLine Home Washing: The Wayzata's Leader In Pressure Washing
Are you looking for a way to get your Wayzata home looking its best while also allowing it to enjoy some great protective benefits? If so, you need to get a professional pressure washing! For quality pressure washing work in the area, call on GreenLine Home Washing for all the great work we proudly offer:
House washing
Gutter cleaning
Roof cleaning
And more!
Call Us for All Your House Washing Needs
At some point, you may want to put your home on the market, and when that point comes, you'll want to make sure your home has two key qualities: curb appeal and resale value. Of course, you won't be able to enjoy very much of these qualities if your home's exterior is dirty and unsightly — which, unfortunately, it's bound to become over time.
There is good news, though: You can get your Wayzata home looking beautiful and like-new once more in no time at all with a professional house washing. This pressure washing service will knock away months and even years of grimy buildup, and in no time, your home will be boasting tons of curb appeal and resale value.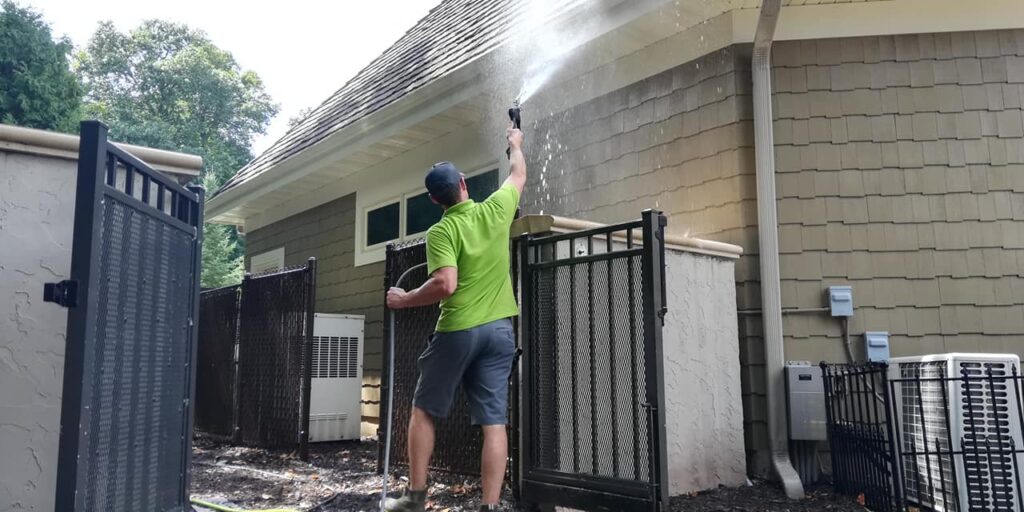 Keep Your Wayzata Home Protected with Routine Gutter Cleaning Work
Well-maintained gutters are vital for keeping your home beautiful and protected. Of course, to keep your gutters functioning their best, you need to keep them clean and free of clogs. If yours have become dirty and non-functional, you need to call our Wayzata team today for a thorough gutter cleaning. This service will help keep your home protected from many issues:
Mold growth
Water damage
Foundational cracks
Enjoy the Benefits of a Professional Roof Cleaning
Your roof is one of the most essential components of your home because of the many functions it performs — functions such as curb appeal and structural support. Of course, perhaps its most important function is protection. Day and night, your roof will protect you and your loved ones from the elements — but what protects your roof?
The answer: nothing. Unfortunately, this lack of protection can become evident over time as your roof suffers from wear and tear that leave it looking bad and functioning badly. Fortunately, though, you can undo this wear and tear in little time at all by getting a professional roof cleaning from our dependable Wayzata team.