services
Pressure Washing Services in St. Louis Park That You Can Trust
It's not enough to keep your St. Louis Park home clean and beautiful on the inside. You also need to focus on the outside, and to keep it's exterior looking great, you need to invest in quality pressure washing services. For the highest-quality pressure washing work, call GreenLine Home Washing to enjoy all the great work we offer:
House washing
Gutter cleaning
Roof cleaning
And more!
Let Us Know When You Need Quality House Washing Work Done
Do you think you'll be putting your home on the market at any point soon? If so, you need to make sure its exterior looks the very best. After all, a beautiful exterior will help to bolster your home's curb appeal and resale value — two very important qualities when selling a home. Unfortunately, the elements aren't overly kind to most homes' exteriors, and you can expect yours to look far from its best.
You don't need to lose heart, though. You can still boast the best curb appeal and resale value when it comes time to sell your home. To do that, simply call our St. Louis Park pros for a whole house washing. We'll work thoroughly to ensure every bit of dirt and grime gets knocked away so that your home looks beautiful and brand new when you list it.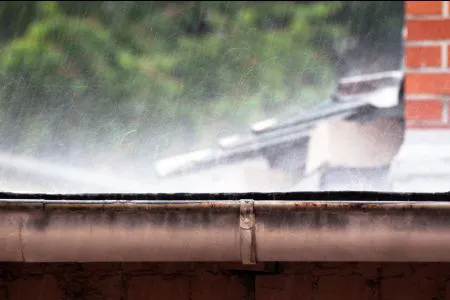 Top-Rated Gutter Cleaning Services in St. Louis Park
Your gutters help to protect your home from several issues that can arise when heavy rainfall comes down. To continue enjoying the best protection, you need to keep your gutters working their best with routine gutter cleaning work. This work will help to protect your home against many issues:
Mold growth
Water damage
Foundational cracks
Keep Your Roof Standing Strong with Our Roof Cleaning Work
Your roof is an integral part of your home, as it helps to keep it looking its best while also providing extra structure and insulation. So, you'll want to keep your roof in the sturdiest and most beautiful condition at all times. Of course, doing so can be a bit of an uphill battle since you'll always be contending with the damaging elements.
You're not out of luck when it comes to maintaining your roof, though. After all, you can always call our St. Louis Park team for a thorough soft-wash roof cleaning. This service will knock away months' and even years' worth of unsightly and damaging build-ups, ensuring your home will look and function its best once more.