services
GreenLine Home Washing: Minnetonka's Leader In Pressure Washing
Does your Minnetonka home need a bit of work to get it looking clean and new once more? If it does, we'll tell you just what kind of work it needs: pressure washing services! For top-quality pressure washing work in the area, look to the pros at GreenLine Home Washing. We do it all to help your home continue looking its very best:
House washing
Gutter cleaning
Roof cleaning
And more!
Quality House Washing Services in Minnetonka
Do you think you might want to put your home on the market at some point down the road? If you do, then you'll want to take care to keep its exterior in the cleanest possible condition. After all, a beautiful exterior will help to boost your home's curb appeal and resale value, whereas an unsightly one will only diminish those qualities.
To ensure your Minnetonka home enjoys the best curb appeal and resale value, you'll need to invest in routine house washing work from our experienced team. This service will knock away all the dirt and unsightly algae growths that can mar your home's exterior beauty, and doing so, it will pay off big time when you decide it's time to sell.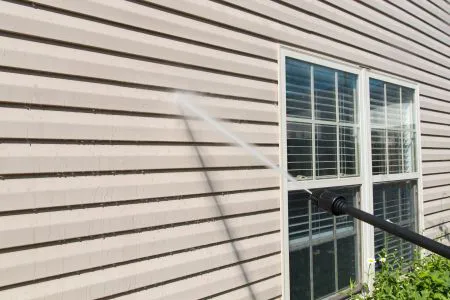 Call Us for All Your Gutter Cleaning Needs
Your gutters are among the most important installations that make up your Minnetonka home. Yes, they do more than simply keep you from getting drenched during a downpour. They also help to protect your home against water-related issues. You can continue enjoying protection from these issues by calling for our quality gutter cleaning work:
Mold growth
Water damage
Foundational cracks
Treat Your Minnetonka Home to a Professional Roof Cleaning Today
Your roof performs many vital functions for your home. First and foremost, it helps to keep your home looking great. On top of that, your roof provides extra structure for your home and helps to regulate your home's insulation. For these reasons, you need to give your roof the care it needs to go strong for years and years to come.
Of course, your roof's appearance and performance will suffer over time as it remains exposed to the damaging sunlight, rain, wind, and other elements. Fortunately, you can get your Minnetonka home's roof back in the best and most beautiful condition in no time by calling for our soft-wash roof cleaning work.