services
Premier Pressure Washing in Edina, MN
To keep your home in the Edina area looking it's very best, you need to get it quality pressure washing services on a routine basis. For quality work, call on the pros at GreenLine Home Washing. Our pressure washing pros can keep your home looking great and standing strong for many years to come thanks to the many great services we offer:
House washing
Gutter cleaning
Roof cleaning
And more!
Top-Rated House Washing Services in the Edina Area
Your home will never get a break from the elements. Day and night, it will remain exposed to damage from dirt, UV rays, rain, wind, and everything else that Mother Nature can throw at it. In time, this exposure can leave your home looking quite unsightly. In this instance, you'll experience a significant drop in your curb appeal and even resale value.
Worse still, you might begin to experience unhealthy mold and algae growths on your home's exterior. To ensure that your home looks its best while keeping it safe from these problems, you need to call our Edina team for a professional house washing. We'll work quickly to undo years of damage that the elements might have caused.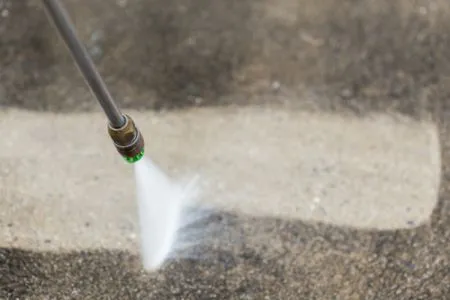 Enjoy the Protective Benefits That Gutter Cleaning Work Has to Offer
Your gutters are some of the most important installations when it comes to keeping your home looking great and standing strong. Helping to direct excess rainwater away from your Edina home, they will prevent many issues from developing. With our quality gutter cleaning work, you can continue to enjoy the best protection from all of these issues:
Mold growth
Water damage
Foundational cracks
Enjoy a Stunning Roof with Quality Roof Cleaning Services
Your roof performs multiple protective functions. After all, it works to keep you and your loved ones protected from the elements. On top of that, your roof provides extra structural support for your home. Of course, it's not all about functionality where your roof is concerned. After all, it can also help to keep your home looking great.
Well, it CAN — if it's in a clean, presentable condition. Unfortunately, its exposure to the elements will wear away at its appearance over time, leaving your Edina home capped with an unsightly mess. Fortunately, though, you can get your roof back in the most beautiful condition in no time by calling for our soft-wash roof cleaning work.